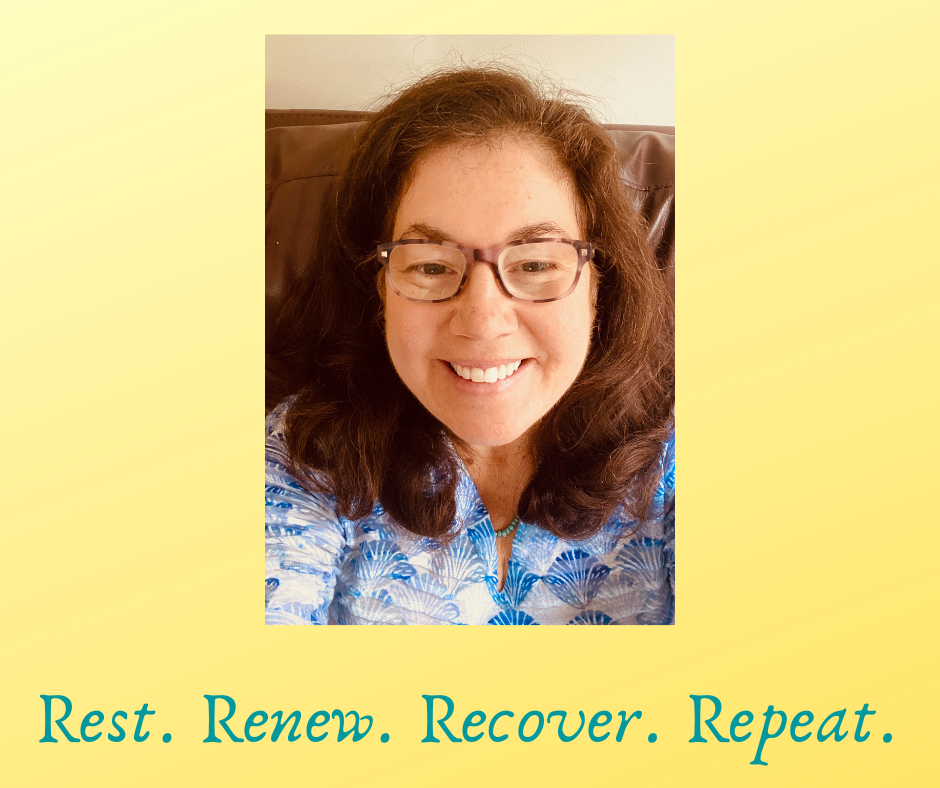 Welcome! It's time for you to take a break and focus on yourself!
I'm Julie---a Connecticut educator, passionate about teacher wellness and resilience.
Please join me on a journey of rejuvenation, reflection, gratitude and pure joy!
During our time together we will recharge our batteries in all sorts of ways while evaluating our priorities, creating a wellness plan, identifying our strengths as our superpowers, living into our happy lists, and coming home to our core values.
This retreat can be done in a half of a day or can be enjoyed slowly throughout the month.
Thanks for being here!
Why Recharging is Critical
Our bodies, brains, hearts, and souls need time to recharge, especially as we continually face transitions. This retreat is designed to give you opportunities for a one minute to a 20 minute recharge with many more renewal opportunities in between. Like our mobile devices, we too need to take the time to recharge if we want to keep functioning at all. Let's move out of survival mode together!
As a college professor and program director for student teachers and as a former urban secondary ELA/literacy teacher, I know the importance of simplifying and rejuvenating our minds, bodies, and spirits before being able to show up fully for our students, families, and most importantly, ourselves.
I became a 200-hour Kripalu Yoga teacher 8 years ago because I learned to value the opportunities for renewal, and now I'm sharing them and so much more with you in this FREE half day retreat.


One of my favorite ways to unwind and recharge is to take walks in the woods with my family. As my boys get older, this doesn't happen very often but when it does I am grateful.